For your security Gyllene Turer provides a travel assurance by the Swedish public administration, Kammarkollegiet.
Cycle routes, lengths of day trips and surroundings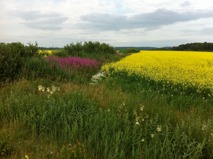 Skåne & Halland offers a cycle friendly landscape with reasonable hills and no tough cycling.

The varying landscape offers sandy beaches, cliffs, shore meadows, moorland and rural countryside with forests, lakes and undulating fields of corn. The bike tours also pass through small, charming towns.

When possible, the route follows bicycle paths or side roads with little traffic. However, short distances follow roads with slightly more traffic. Most of the time you cycle on asphalt, but sometimes on dirt roads.

The day trips are adapted to give you enogh time to cycle at your own pace and also experience places on your way. You never cycle the same route twice! If the package starts and ends in different places, we transport the bikes for you. This is included in the bike rental. And it is very easy to go back to the arrival place, either with train or bus.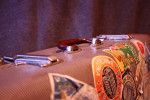 We take care of your luggage during your cycling tour.

For your convinience we take care of your luggage and transport it between the accommodations during your cycling tour.

When you end your day trip and arrive to your accommodation, your luggage is already there.

Luggage transport is included in the prices for allt the different tours along Kattegattleden and can be orded separately in the other tours.

Please see column "Package includes" in the different tours.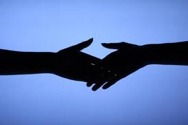 Gyllene Turer has lots of experience and knowledge about what Skåne & Halland has to offer its visitors. This is of great importance and value when we select the content, partners and accommodations, in the packages.

Gyllene Turers cooperates with serious local bike rentals in Halland. The bikes are booked and paid to Gylllene Turer, but are normally collected at the bike rentals.

Further information about this will be sent together with the invoice and the other information.

For the best comfort, please bring your own cycle helmet.

It is also possible to rent electric bikes.

The tours are of course available if you choose to bring your own bike.
After final payment, maps and all the information you need for your cycle trip will be sent to you in good time before your arrival. See booking / terms and conditions.